Latest topics
»
STEALTH PROJECT WEB FLOOD NIMBUZZ
by
gentarbumi
Tue Mar 14, 2017 1:03 pm
»
Nimbuzz stylish font ids for sale
by
msb
Fri Jul 29, 2016 1:53 am
»
Nimbuzz Quiz Bot for android
by
msb
Thu Jul 21, 2016 8:16 pm
»
Nimbuzz Stylish ids for sale
by
msb
Wed Jul 20, 2016 1:58 pm
»
TOF Auto Room Flooder 2016 -Manual Captcha Coded By th0ufeer@Nimbuzz.Com
by
msb
Sat Jun 11, 2016 4:07 am
»
freebuzz id maker by l3orna@nim
by
msb
Thu Jun 09, 2016 3:05 pm
»
Fast ADD FLOOD AFTER NIMBUZZ UPDATE
by
msb
Wed Jun 08, 2016 6:07 pm
»
NEW STEALTH PROJECT WEB FLOOD NIMBUZZ
by
msb
Tue Jun 07, 2016 2:00 pm
»
Meet A Stranger Room Advertizer Bot
by
msb
Tue Jun 07, 2016 1:48 pm
»
Do Not buy Nimbucks
by
msb
Tue Jun 07, 2016 1:12 pm
»
UNBLOCK NIMBUZZ ID
by
i(a)m
Fri Jun 12, 2015 8:43 pm
»
softbuzz AUTO CAPTCHA flooder v1
by
i(a)m
Fri Jun 12, 2015 2:19 am
»
IP Changer full Anti Block id
by
Shadow89
Sat May 30, 2015 1:56 pm
»
Bombot V3 captcha and quiz bombus Android Apk And Java Jar
by
goku
Fri May 15, 2015 3:19 pm
»
BlackCat ANDROID Id Maker V1
by
msb
Tue May 12, 2015 12:26 pm
»
working web FLOOD 2015
by
dj.phanxx
Sat May 09, 2015 9:38 pm
»
24/7 online bot servers
by
hussain.
Sun Apr 26, 2015 1:47 pm
»
..h..a..c..k.. nimbuzz id, android users
by
-=sag33r=-
Sun Mar 08, 2015 11:02 pm
»
•.NEW WEB FLOOD WORKING.•
by
TAMIL
Thu Feb 26, 2015 10:10 am
»
WIN AD DC
by
nima742
Fri Jan 30, 2015 10:12 pm
»
Nimbuzz IDs maker
by
launchar
Sun Jan 04, 2015 6:15 am
»
Tsu - A Social Network free platform
by
msb
Sun Dec 28, 2014 9:19 pm
»
How to join TSU CHAT AND MAKE MONEY Step by step
by
msb
Sun Dec 14, 2014 12:31 pm
»
black flooder anti admin
by
haidarali
Wed Nov 19, 2014 8:38 pm
»
New Social Nework like fb ... Tsu
by
msb
Sat Nov 15, 2014 12:13 am
Top posting users this month
Top posting users this week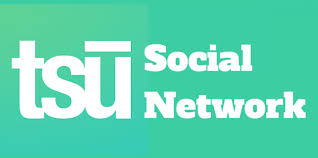 TSU IS A SOCIAL NETWORK LIKE FACEBOOK BUT IT GIVE YOU MONEY FOR POST COMMENTS AND ADD. FUNNY TO HEAR THIS ? BUT ITS TRUE NOW I WILL SHOW YOU HOW TO MAKE MONEY ON TSU READ WIKI TSU .
STEP 1: HOW TO JOIN TSU ?
OPEN https://www.tsu.co/ THIS PAGE WILL LOOK LIKE THIS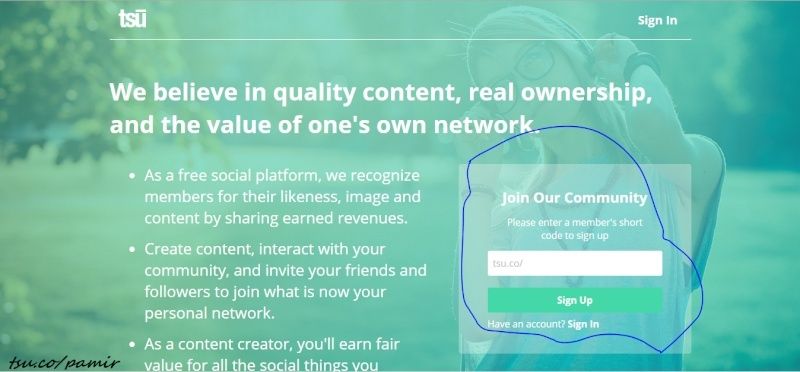 ITS MAY BE LOOK LIKE THAT NOW YOU HAVE TO FILL THIS BOX TO JOIN TSU.
STEP 2: NOW TYPE PAMIR IN IT AND SIGN UP.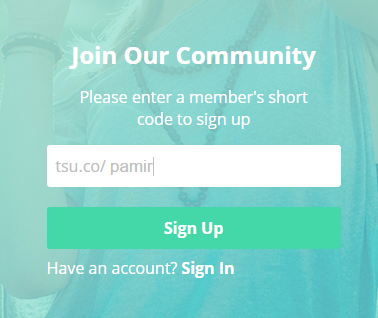 STEP 3: AFTER THIS A SIGN UP FORM WILL APPEARS YOU HAVE TO FILL IT AND SIGN UP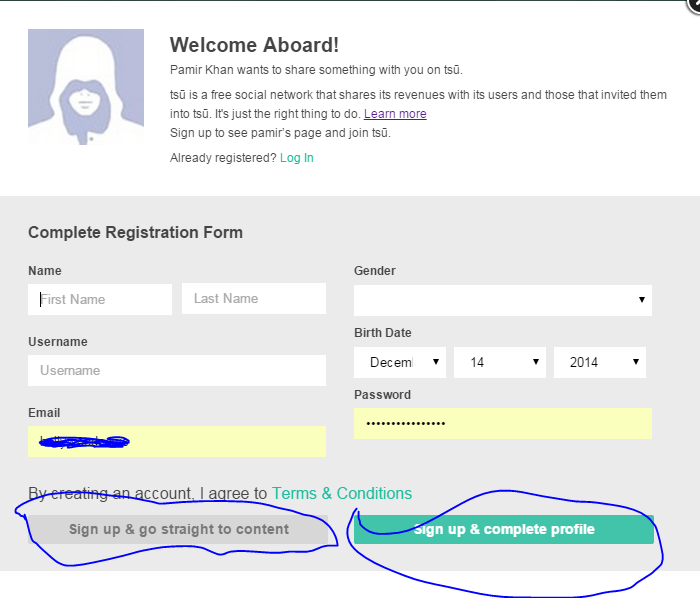 NOW YOU HAVE TO CONFIRM YOUR EMAIL AND GET START WITH TSU 
STEP 4: HOW TO MAKE MONEY ON TSU ?
~FIRST YOU HAVE MAKE MORE FRIENDS AND FOLLOWERS 
SEARCH USERS OR DESCOVER USERS 

OR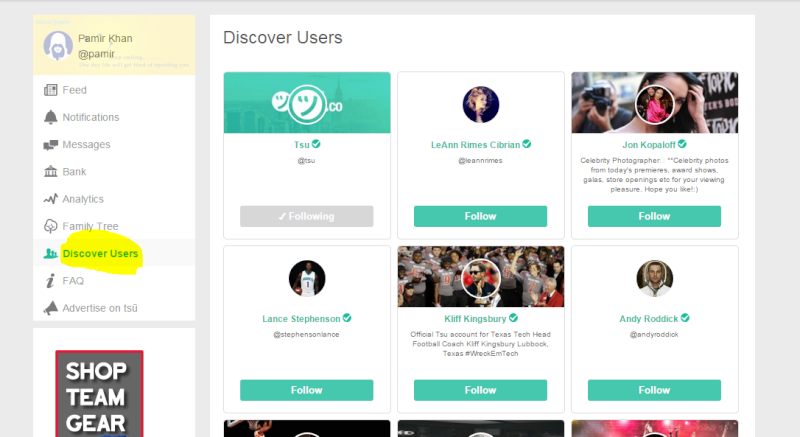 STEP 5: POST COMMENTS LIKES AND SHARE !
WELL TSU IS A NEW NETWORK THEREFORE IT HAVE A LIMITED POSTS COMMENTS LIKES AND SHARE BUT DONT WORRY ABOUT IT FOR NOW.
~ HOW TO POST SHARE COMMENTS LIKE :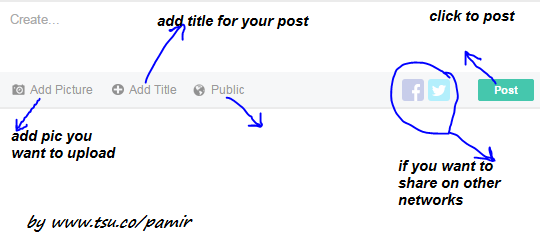 ~SHARE COMMENTS AND LIKES

~ HOW TO CHECK YOUR MONEY ?
OPEN IT AND CHECK YOUR BALANCE OR MONEY !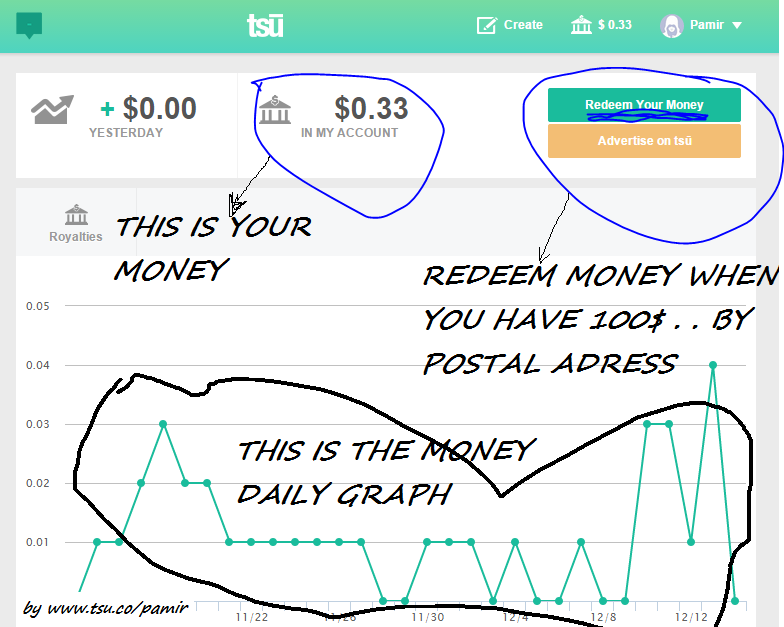 ~ WHAT IS FAMILY TREE?

FAMILY TREE IS THIS NETWORK OF PEOPLES YOU HAVE INVITE, YOUR FOLLOWERS AND FRIENDS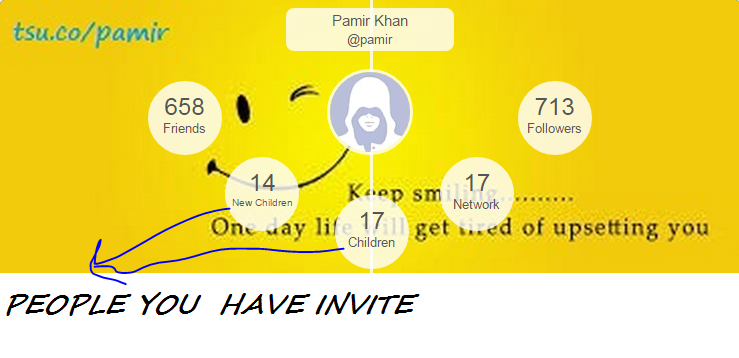 INVITE PEOPLES ADD AND FOLLOW THEM TO MAKE A BIG FAMILY TREE. BIGGER YOUR FAMILY TREE MORE WILL BE YOUR MONEY
~ NOW HOW TO INVITE PEOPLE AND MAKE THEM YOU CHILDRENS ?
CHECK ON YOUR HOME PAGE 
THESE ARE FOLLOWING METHODS TO INVITE USERS AND GROW YOUR FAMILY TREE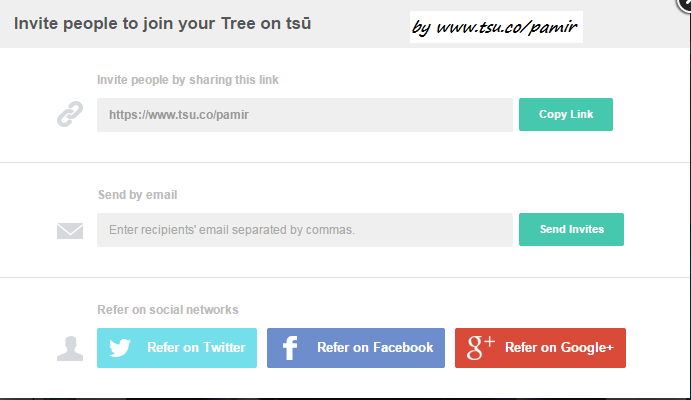 AND ITS THE LAST SCREEN SHOT AND USEFUL FOR NEW USERS OF TSU.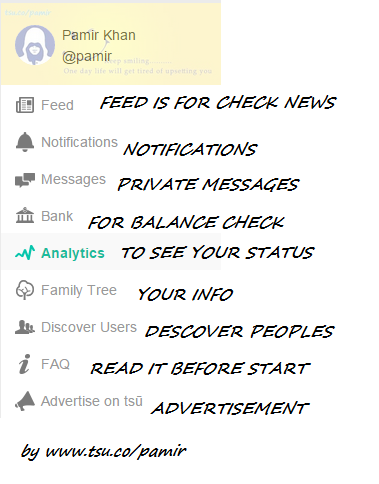 I HOPE YOU WOULD LIKE IT AND I AM WAITING FOR YOU IN TSU YOU ADD ME FOR MORE HELP AT https://www.tsu.co/pamir
---
Permissions in this forum:
You
cannot
reply to topics in this forum